Curriculum
Cotelands operates a weekly timetable. An example is shown below: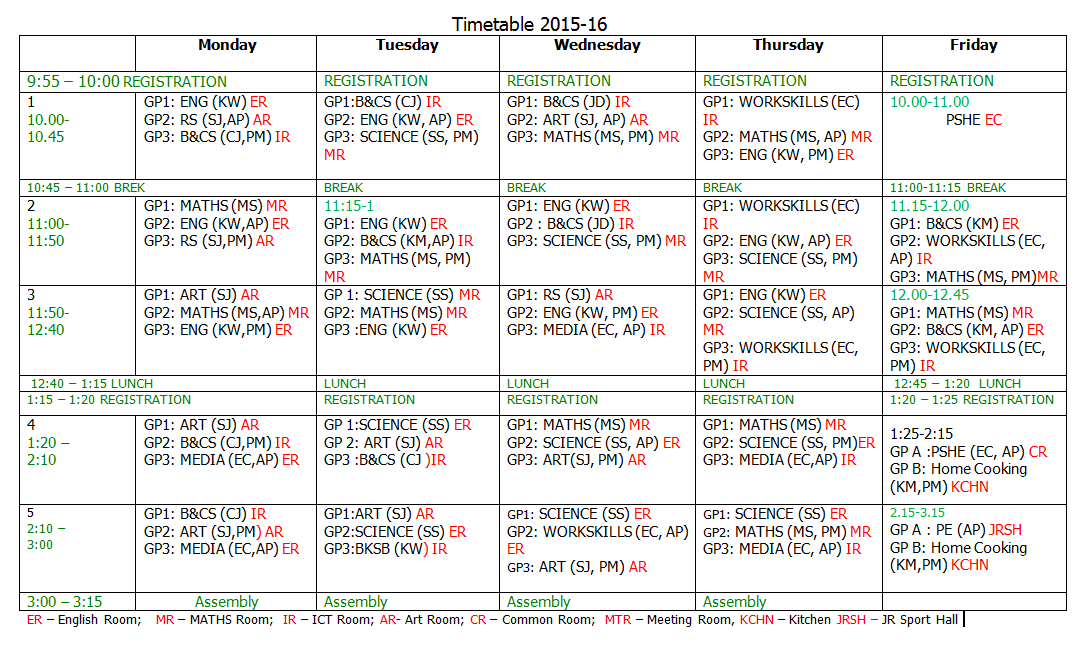 Frequently the curriculum is delivered through 'Drop Down Days' – where the timetable is suspended, and pupils study a single subject, or follow a cross-curricular project for an extended period.
Examples during 2015-16 include: English speaking and listening day, Statistics coursework day, internet safety day, Digital Day etc.